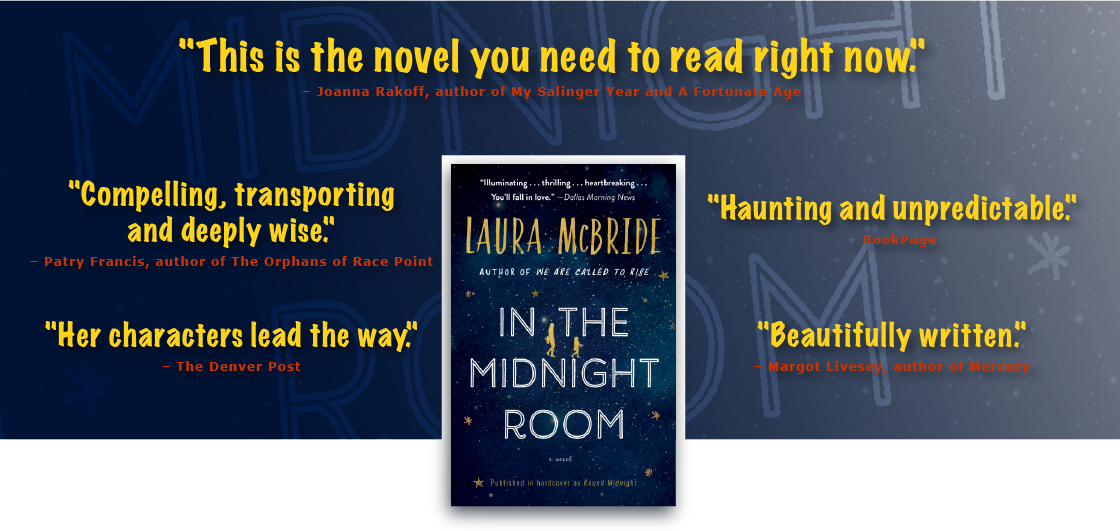 Unwittingly linked by an archetypical Las Vegas nightclub, four women hurtle toward a future none of them can foresee.
Fast-paced enough to read on a beach, In the Midnight Room will resonate long after you turn the final page. Author Joanna Rakoff writes: "I'm not one to pull out the term 'Great American Novel,' but Laura McBride's sublime In the Midnight Room demands nothing less. Gorgeous, engrossing, moving, and at times wickedly funny, this brilliant novel pulled me in and didn't let me go until the shattering final sentence."
In the Midnight Room is an American Booksellers Association IndieNext selection.